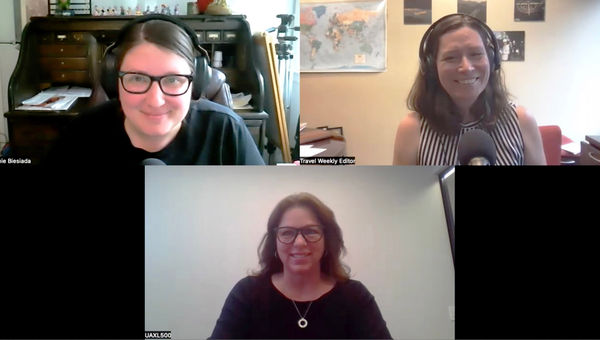 Clockwise from prime left: Jamie Biesiada and Rebecca Tobin of Journey Weekly with Worldwide Vacation Assortment president Angie Licea on the Folo by Journey Weekly podcast.
Usually talking, the news is fantastic, if not excellent, for vacation advisors. Travelers are all set to hit the road this year, and a Vacation Weekly poll of visitors in April discovered that extra than three-quarters of respondents claimed they were optimistic about their agency's upcoming.
But the study also requested advisors to describe their greatest worries, and as a single human being set it: "Every thing."
In this episode of the Folo, host Rebecca Tobin talks with senior editor Jamie Biesiada and Global Journey Collection president Angie Licea some of the biggest company troubles: Staffing, lengthy keep situations, how to get info for shoppers and how to fight pandemic-era burnout.
This dialogue was recorded May well 19 and has been edited for size and clarity.
Episode sponsor:
This episode is sponsored by Windstar Cruises
Similar studies:
Address story: Hurdles ahead for journey advisors
Suppliers rush to use and teach team as disappointment builds in excess of wait periods
Vacation advisors are optimistic about the long term of their agencies
World wide Journey Collection refreshes its understanding library